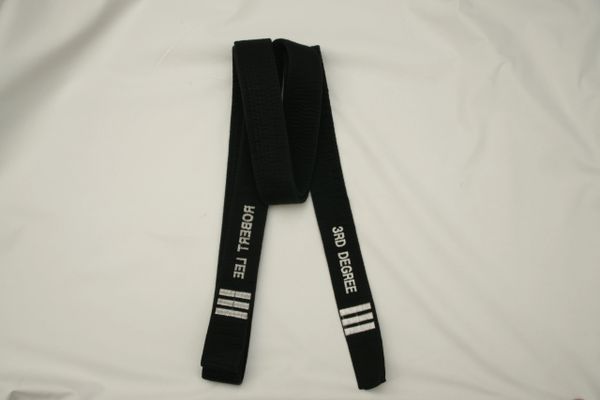 Embroidered Black Belt
Replacement Embroidered Black Belt. Black belt with your name and rank embroidered in white stitching. You may choose between a standard material or a softer material for more comfort while training. Email us through "contact us" or bmsproshop@bmsproshop.com with your name as you want it on the belt.
Choose a Body Mind Systems New England Area location and your shipping will be refunded to you within 24 - 48 hours.