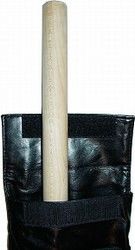 Youth Basic Weapons Kit
Youth weapons kit: This includes the weapons needed at 4th section long staff, short staff, chu chuk bope and a carrying case. As always free shipping to Body Mind Systems schools.
Choose a  Body Mind Systems New England Area location and your shipping will be refunded to you within 24 - 48 hours.